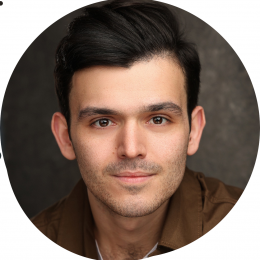 Oscar Brudenell Jones
20s-30s. Deep tone. A fresh, contemporary voice with an amusing edge. Studio.
Trained at Mountview academy of theatre arts, Oscar Brudenall-Jones is an actor and voiceover artist based in London. His training encompassed a wide variety of theatre and recorded media, notably working with several different voiceover industry professionals to produce his voice reel. With a knowing, amused voice peppered with warmth, Oscar has long had a passion for doing voices and now wishes to share his unique tones with the world.
HOME STUDIO
Rode NT1A Mic with pop shield
Behringer U-Phoria UM2 Audiophile
Behringer HC 200 Professional Headphones
Connection via skype/zoom