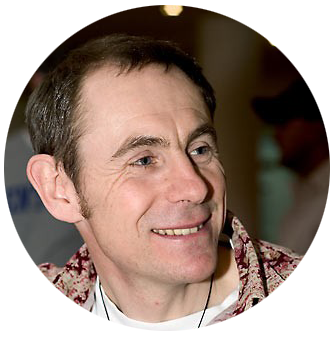 Nigel Barden
30s-40s. Mid-tone, funny, quirky, brilliant improviser. Experienced radio host.
Nigel Barden is a food and drink broadcaster, who works with Simon Mayo on Scala Radio and previously with Simon and Chris Evans, on their BBC Radio 2 shows for 12 years. He's the food correspondent for BBC London. Nigel is also a BBC Rugby commentator and trained and worked as an actor.
His own radio show Barden's Soundbites is on Scala Radio and sees Nigel playing music inspired by food & drink. On TV Nigel Barden's Drivetime Dishes is airing on Amazon Prime and Simply Good Food TV. His first podcast was A Grand Hotel by Corinthia, a 3 part series featuring chef Tom Kerridge and the Corinthia Hotel and he's currently championing artisan food and drink producers in his podcast for Britannia Living. Nigel was the voice of the recent Sea For Yourself radio campaign for Seafish, the public body supporting the seafood industry.
Home Studio
AKG D230 mic
SubZero SZ-SC1-USB XLR