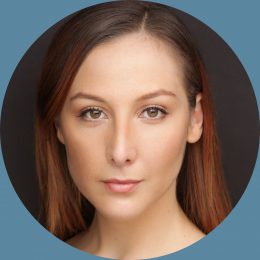 Marina Pratt
20s-30s. US. Upbeat but very cool. A voice that will connect to any audience. Home Studio.
Marina trained at the University of Windsor, Canada with a Study Abroad semester at the Guildhall School of Music and Drama. Her favourite roles include Rachel in 7 Stories by Morris Panych, Viola in Twelfth Night, and Tiffany Winther in Hitman Hobbies (TV Mini-Series).
She can be heard on Audible in The Heart and Other Monsters and is currently heard circulating the United States and Canada in a Tresemme campaign. She is also experienced in video games, ELT, and corporate work. Marina lives in London.