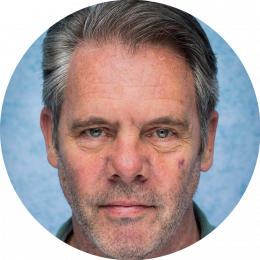 Dean Williamson
30s-50s. Mid-deep tone. Manchester. Warm, witty & tough. Home Studio.
Dean is originally from Lancashire/Manchester and spent a decade in Bradford/Leeds. His experience ranges from Shakespeare and physical theatre to dancing in the last Muppet Movie, with a wealth of work in Rep and touring theatre, film and TV. He is an established voice artist with worked that includes many hundreds of ADR sessions, drama, narration, corporate work, radio and TV adverts, audiobooks, mo-cap and dubbing.
Home Studio
Røde NT1-A mic
Focusrite Scarlett Solo interface
Audacity software
Dean Williamson on our Blog
Sore Throats: Soldiering on Through a Voiceover Session
Pirate Voices: Talk Like a Pirate Day!
Scouse, Manc, and Yorkshire Accents – a Look at Northern Voices