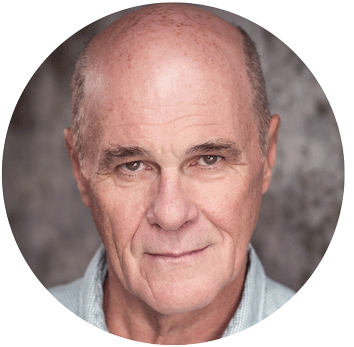 David Rintoul
40s-60s. Smooth, warm, rich. Great corporate or narration. Perfect RP or Scots (born in Aberdeen). Home Studio.
David Rintoul is a well-known British stage and screen actor. Most recently seen as Sir Michael Adeane in Series 3 of the The Crown, David has also played The Mad King in Game of Thrones, played ITV's Doctor Finlay, and Mr. Darcy in the BBC's 1980 adaptation of Pride and Prejudice. His films include Legend of the Werewolf, My Week with Marilyn, Is There Anybody There, Unrelated, The Iron Lady, The Man With the Iron Heart, The Ghost and The Asset. David has also played leading parts in major British theatres including the Old Vic, Royal Court, Royal Shakespeare Company and National Theatre. As well as a long career in radio, David has recorded around three hundred audiobooks, and voiced characters in animations such as Captain Pugwash and Peppa Pig.
You can listen to David's interview for The Squadcast, the Voice Squad podcast here.
Home Studio
Audio Technica AT2020USBi mic
Connect via Zoom
David Rintoul on our Blog
Our Scottish Voice Overs: Address to a Haggis 
The Pillars of the Earth: Game Voiceovers