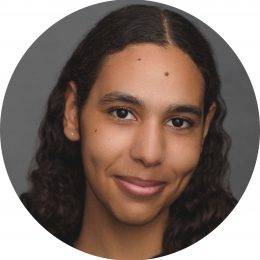 Chloë Sommer
20s-30s. Clear, confident, and charismatic. A young voice with depth and maturity.
Chloë Sommer is a British Actress, Singer, Spoken Word Artist and Poet of Mixed-race heritage (Black, Native American & Jewish), originally born in Israel but raised in London. Chloë is a 2022 BBC Carleton Hobbs Winner, graduating from Italia Conti's BA Acting course in 2022. Since graduating, Chloë has been working in the BBC Radio Drama Company, featuring in a range of BBC Audio Drama productions and other BBC projects.
BBC credits include: Harland – Series 2, Microserfs, The Fall and Rise of Reginald Perrin, War of Words, Archbishop Justin Welby: A Meditation for the
Queen. Chloë features in the Netflix children's animation series Spirit Rangers (British English Version) and in upcoming audiobook work. Recent credits featuring Chloë's original performance work include:
Keeping It Kosher (The Other Palace), and RUSH (National Youth Theatre).