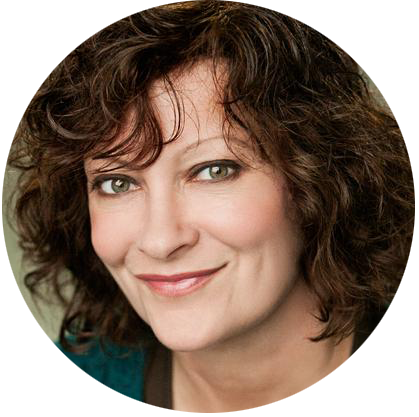 Candida Gubbins
20s-40s. Light-mid. Incredibly versatile - from kids cartoon voices to the defining corporate narrator. Home Studio.
Candida Gubbins studied Drama at Birmingham University, and has worked extensively in theatre, film and television ever since. Most recently she was in Whodunnit – Unrehearsed at Park Theatre playing the West Country Housekeeper with a different celebrity each night playing the Detective. Favourite roles include Lady Macbeth, Millie Crocker Harris in The Browning Version, Babs in Spike with Richard Briers and Lorene in 5@50.
She has recorded characters for computer games, dubbed numerous cartoons (into American as well as English) and is experienced in ADR. Candida has recorded numerous audiobooks for companies including Penguin, Red Apple, Hachette, Strathmore, Isis, Oakhill and the RNIB. Thanks to her skill at accents and young voices she is very experienced at ELT and her warm and authoritative tones have also been heard on many radio ads for Classic FM and Heart, as well as travel guides and corporate work.
Home Studio
Røde mic
Focusrite Scarlett interface 2i2 3rd Gen interface
Reaper software
Candida Gubbins on our Blog